To be notified of upcoming print releases, subscribe to the newsletter
HERE




FB Fanpage presale

Hey collectors. I'm offering up a selection of my Gauntlet I limited edition prints exclusively to the Rory Kurtz Facebook Fanpage memebers first. All orders will be verified and any placed by names not listed in the fanpage will be cancelled and refunded. Only one order per household please. Orders ship within four weeks.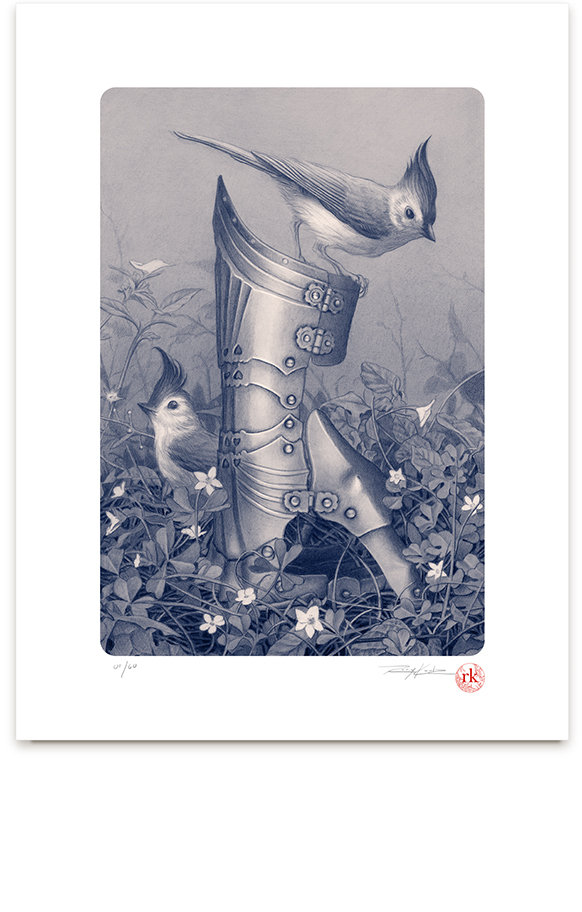 GAUNTLET I Limited Edition

First featured in The Vacvvm's Silent Aviary II group show at the Mondo gaallery in Austin, TX this fall, this piece is now available as a limited edition print.

• 100% Cotton Fine Art Paper

• Printed with Archival Inks

• Aprox 9" x 12"

• Signed and numbered edition of 60

• $65

PRESALE ENDED

. Remaining prints will be available in the store later today.